Hi everyone! Today's design is originally created by Butter London's global color ambassador - makeup artist and manicurist - Ms. Katie Jane Hughes. She's one of the leading ladies in nail artistry, and she's been such a huge source of inspiration to me ever since I started getting into nail fashion. Besides doing ground breaking work on an every day basis, she also travels to various fashion shows and teams up with top designers, where she creates original nail art for their fashion shows. This is particularly relevant to my blog post today, as my nail art is a humble recreation of one of those looks. It's taken from the Prabal Gurung SS14 runway show :) Since the first time I saw it, I just fell in love, and I knew I had to recreate it some day.
▲ How to do this ▲ (YUP without nail glue haha! I couldn't find mine, but I managed anyway)
Prepare by cutting the nail foil into very narrow strips, exceeding the length of your nails.
I recommend doing double the amount of your nails, referring to step 4.
Put on your base coat and one layer of your favorite nude color.
While the nude color is still tacky, place the strips color-side up, press down gently, and pull off.
If you need to reapply some foil for more color intensity, I found that dapping a bit of clear base coat where needed helps. Just repeat the process, using the extra foil strips you prepared.
Finish off with a top coat, and you're good to go! Easy peasy! :)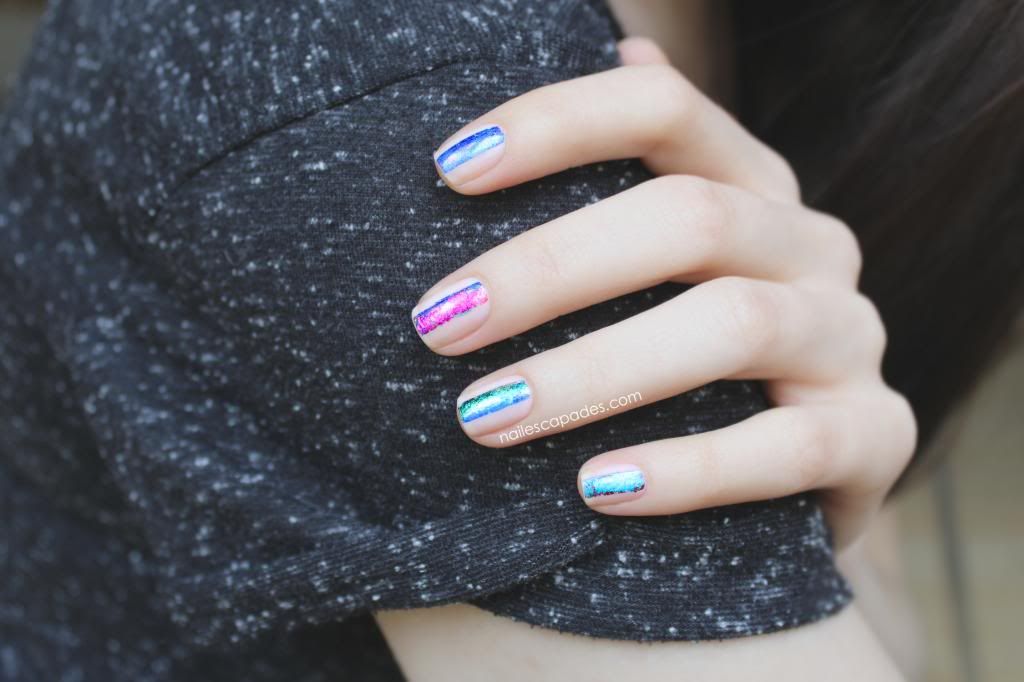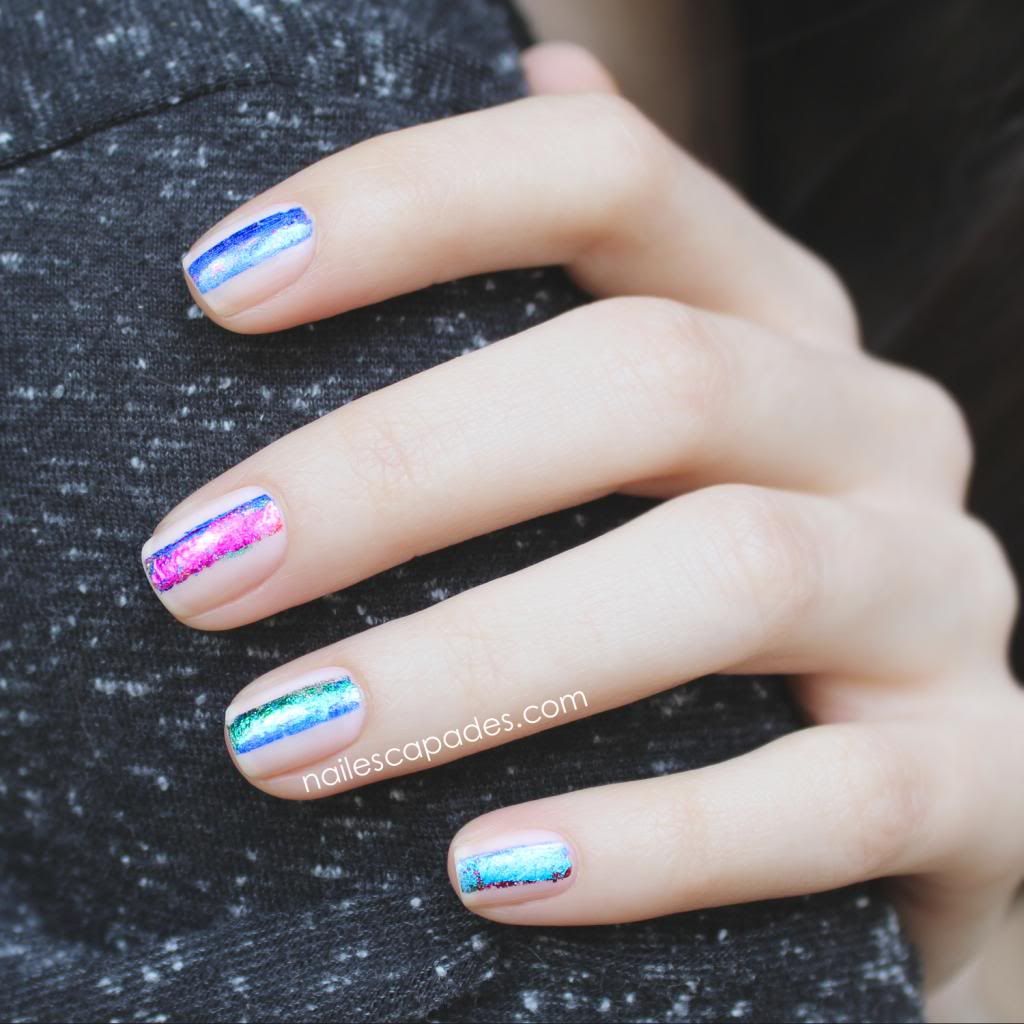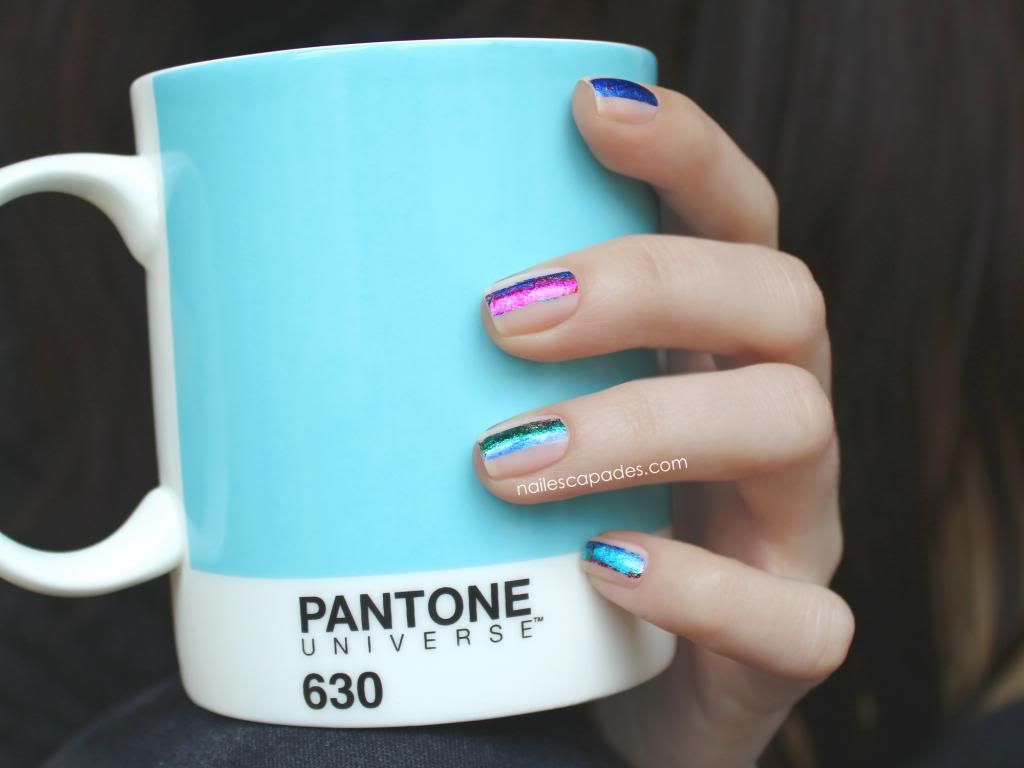 The nail art I did is not identical to the original, as I think you can use whatever nail foils you have by hand to get the same sort of effect :) Now if you don't have any foils, you can get them so so so cheap off of
www.bornprettystore.com
- I can't believe they have so much awesome stuff there for close to no money! :) You know, I have great news - I can get y'all a little something something - a HOOK-UP! I got this amazing discount code to give to my sweet and good lookin' readers and followers!
Use the code
LSJ61
to receive 10% off on every order you make from
www.bornprettystore.com
:)
Doesn't that just sound awesome!? You can thank me later lol! ;D
The specific products that I used today are the nail foils with the
ID #5361
and in the colors #6, #7 and #13. That's the gradient-turquoise, blue and multi-colored foils :)
Born Pretty Store Links //
Website
-
Facebook
-
Instagram
-
Twitter
-
YouTube
Thank you so much for reading along, I truly appreciate it! :) Leave a comment if you'd like, and I'll talk to you soon!<3
Malene
(Products were sent for review)